In recent years, the Chinese government has pushed ahead the project of switching fuel from coal to natural gas in the ceramic industry. At present, companies in production regions including Zibo in Shandong, Jinjiang in Fujian, Faku in Liaoning and Jiajiang in Sichuan have almost completed the coal-to-gas switch, while those in Guangdong are still under the pressure of it.

Annual Gas Consumption in Guangdong Ceramic Industry will Reach 14.5 Billion
According to the government of Guangdong, 976 ceramic production lines in the province are required to switch to natural gas in 2020.

All of the production lines are required to switch to natural gas or take other effective measures to guarantee the emission concentration of nitrogen oxide ≤100mg/m³ and Sulfur dioxide ≤30mg/m³.
The process of the coal-to-gas switch in Guangdong production regions:
Qingyuan: by May, of the 169 ceramic production lines, 150 have completed the coal-to-gas switch, 6 have been dismantled, and 13 have been shut down.
Zhaoqing: as of November 2019, of the 264 ceramic production lines, 96 have completed the coal-to-gas switch. In 2020, companies in Zhaoqing were not allowed to resume production unless they convert to natural gas.
Jiangmen: 68 ceramic production lines in Jiangmen are required to complete the coal-to-gas switch by September 2020.
Foshan: As of July 2019, of the 332 ceramic production lines, 254 had not yet switched to natural gas. According to government regulations, ceramic production lines in Foshan must complete the coal-to-gas switch by 2020.
As more and more ceramic production lines switching to natural gas, the gas consumption of ceramic enterprises in Guangdong may surge. For example, provided the daily consumption of natural gas per line is 45,000 m³, the annual consumption of the total 976 production lines in Guangdong will reach up to 14.5 billion m³, without new production line built.
Moreover, the production line of building ceramics should be continuous working without interruption, which requires a consistent and stable supply of electricity and natural gas, posing a high demand on the gas source.

Difficulties in Switching to Natural Gas

Nowadays, green development has become the rhythm of development in the ceramic industry and been recognized and accepted by ceramic enterprises. However, Foshan, Qingyuan, Zhaoqing ,Jiangmen and other production areas have experienced a very hard time due to the implement of coal-to-gas switching.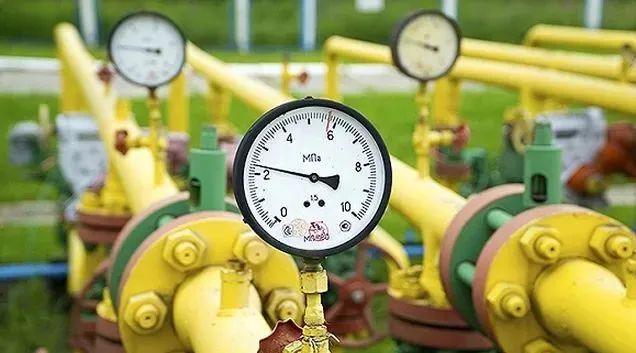 On July 12, 2020, due to the sudden stop of gas supply in Qingyuan, the production of 58 lines of 10 ceramic companies in Yuantan Ceramic Industrial Park were suspended, resulting in huge losses. The same accident also happened in Jinjiang and Nan'an in Fujian, Zibo in Shandong, etc., causing heavy losses to ceramic companies.
The production region of Foshan, Guangdong is also facing the same challenge now. If all of the 254 ceramic production lines in Foshan switch to natural gas, and the daily gas consumption per line is 45,000 m³, the total daily consumption of the whole production region will reach 11.4 million. And the annual consumption will reach 3.8 billion m³, which far exceeds the annual amount of natural gas supplied by the Foran Energy Group, the natural gas supplier of Foshan. According to the 2019 financial report, its annual supply is just about 2.2 billion m³.
Regarding the coal-to-gas switch, ceramic enterprises mainly concern about whether the gas supply is stable and the price of the natural gas is affordable by them.
According to the information, the average price of natural gas for Foshan ceramic companies is 3.1 yuan/m³, which is about 16% higher than that of Qingyuan and Zhaoqing, and about 20-22% of Hunan, Jiangxi, and Shandong. In Guizhou and Teng County in Guangxi, the prices are 2.15 and 2.3 yuan respectively, which are also lower than that of Foshan.
Provided the daily consumption is 45,000 m³ per line, the total annual cost per line in Foshan will be 11.9 million yuan higher than that of Teng County. Such a huge cost will pose a heavy burden on ceramic enterprises in Foshan, who at the same time are facing fierce competition in the industry.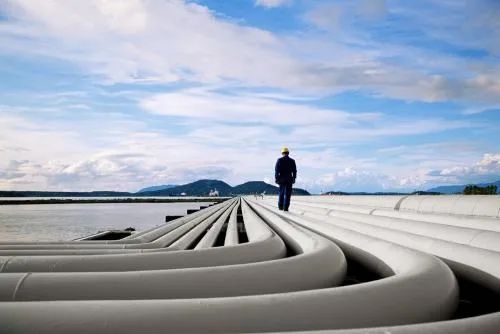 For this reason, numerous ceramic enterprises turn to negotiate with natural gas suppliers for price reduction. After the adjustment, the price in Zhaoqing is more accpetable now. And ceramic enterprises in Qingyuan are also working on the negotiation with gas suppliers.
On July 9, 2020, the People's Government of Foshan City held a meeting and proposed supportive policies and measures for ceramic enterprises, including the introduction of the natural gas price control measures and allowing qualified enterprises to build LNG supply facility on the premise of meeting relevant regulations. Besides, the government has promised that ceramic companies will get an adequate supply and a reasonable price of natural gas. But the approval and management standards for self-building LNG stations are still expected to issued in the future.
With the challenges from COVID-19, it is of great importance for governments, ceramic associations, ceramic enterprises, and natural gas supply institutions to cooperate and communicate with each other, so as to complete the project of switching fuel from coal to natural gas, while avoiding huge losses.